The final symposium program has been announced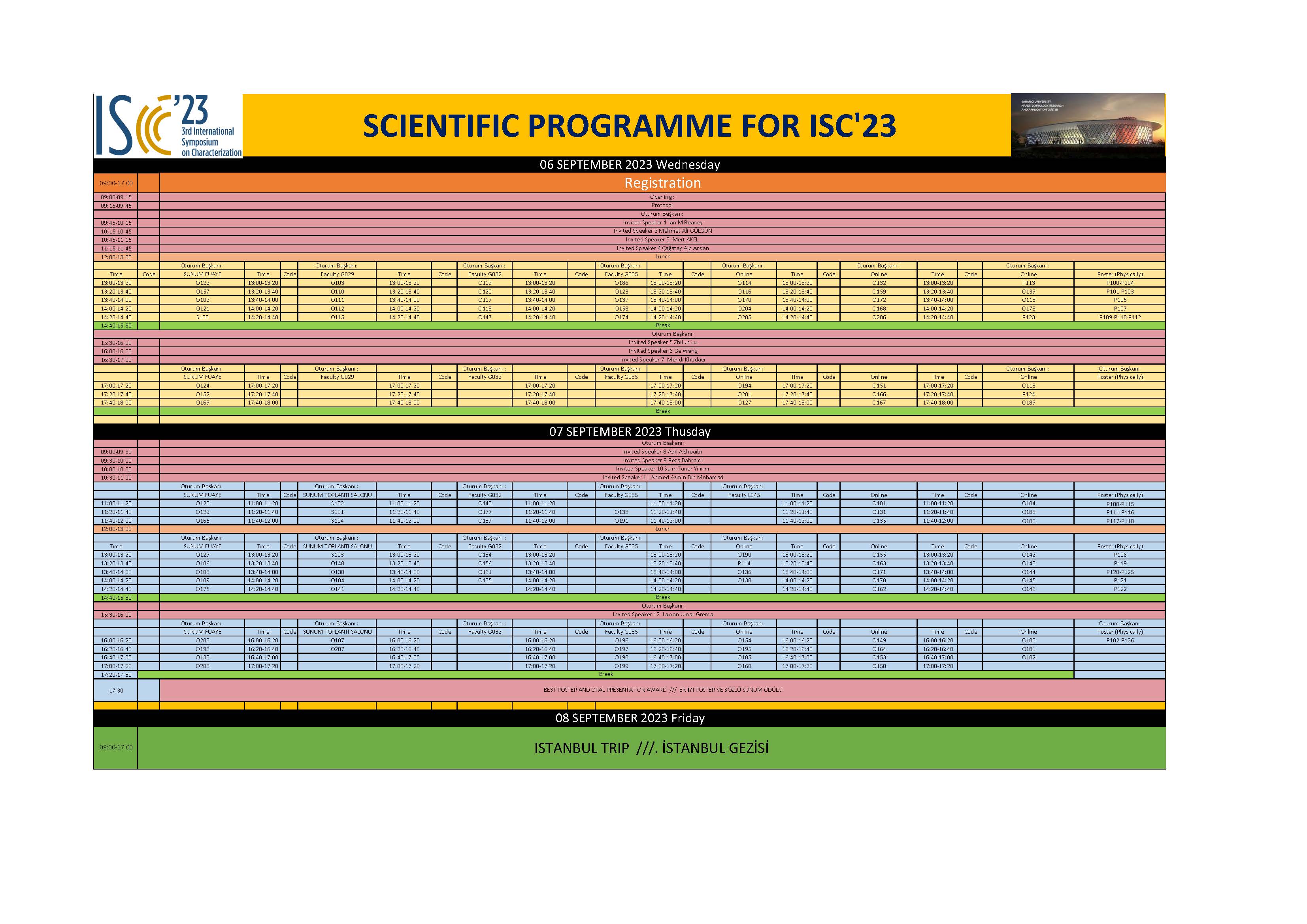 Symposium final program and Participant list Download
Dear Participant
We are happy to see announce the online Zoom platform li inks with you all. Here is a few tips for a fruitful online presentation.
1- Firstly look at symposium program, find your presentation time (İstanbul, Turkey time) and your presentation code.
2- Second, check the table below for your Zoom platform links.
3- Make sure your internet connection is reliable.
4- Control your microphone and camera.
5- Prepare your presentations to share in advance.
Also, you are welcome to join other online sections through the links below.
Regards,